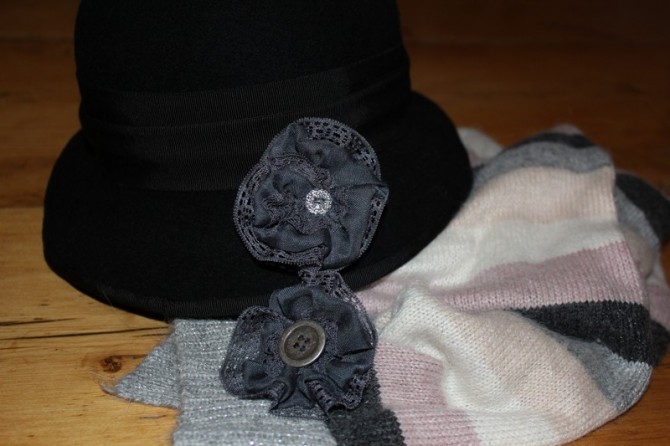 Vintage Brooch (Vintage style/shabby chic style!)
Don't you love vintage brooches? I think these look equally great on a summer dress, woollen coat, or your favourite hat – and I think I've used it on all of those since I made it! Using wide lace and sticking to just one colourway gives them a lovely shabby chic/vintage look which I love. They're also a great way of using up (and therefore a great excuse of buying more!) odd buttons.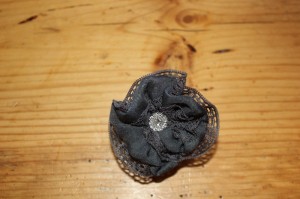 Most of the lace and fabric was from a scarf I took apart ages ago, and the button is a lovely old glass one which I adored when I first saw it at a fair – and I still love it today.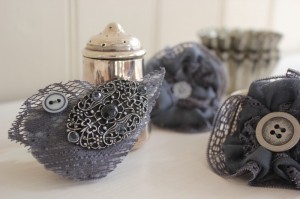 And here's a bird I made using the same fabric
Once I started on these brooches, I soon found you have to make half a dozen, as each one spurs you on to make another and you alter the design slightly as you go. Because they take such a small amount of fabric, they're an ideal use for off-cuts.
On some I've attached a hair clip instead or, even better, a hair clip AND a brooch back to get plenty of wear from each one.