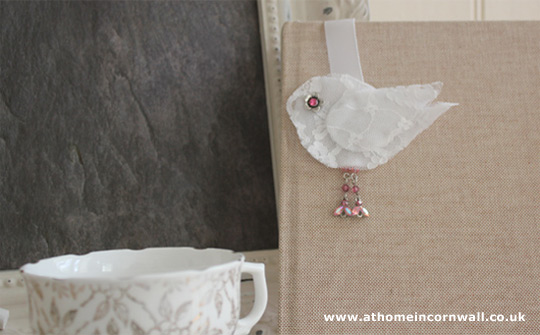 Scented shabby-chic style Bookmark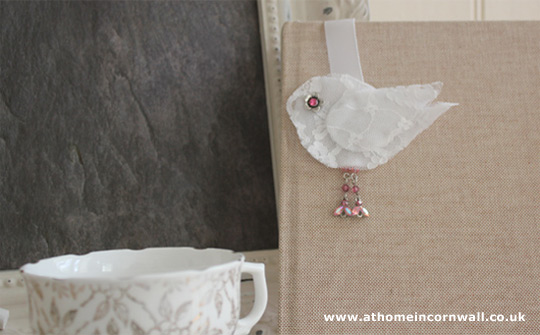 A great alternative to the usual piece of scrap card I usually use, this bookmark is scented so I get the odd whiff of lavender. If you love books, birds or just love shabby-chic style, this is a great little item to make and give (or keep…!).
I never find any scent lasts that long but it can easily be revived with a few drops of essential oil. 
Wardrobe scenter
I'm thinking that I may stitch both ends of the ribbon to the bird and hang in my wardrobe or on a drawer knob. I just need to bear in mind that the oil from the lavender could transfer so I mustn't let it touch delicate fabrics or let it stain the drawer front. We'll see what happens…