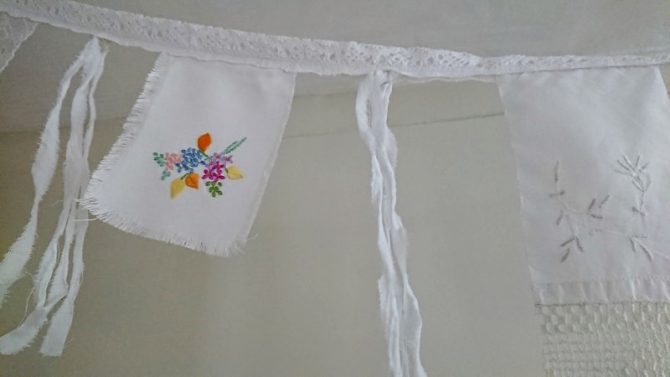 Time to cut up some tray cloths!
It's so difficult to cut into a lovely old tablecloth or doily, isn't it?
It was a real relief to be able to find a few cloths that had tiny marks on them – nothing terrible, just a bit of wear and tear on the edges and discolouration due to year of use – ideal for cutting up then!
I think I ended up using 3 different cloths to make this – I made sure there was around a meter of 'tying' fabric at each end so that it's easy to hang and you don't lose any of the flags when hung. A quick search through my lace box came up with this nice, heavier, cotton lace which I doubled-over and tucked the flags into. Only took one evening to complete however I did take over the whole of the sitting room floor when laying it out…!