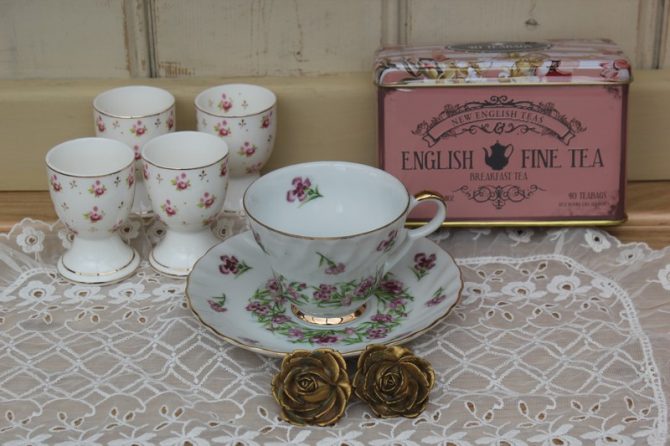 Tea cup from Deb in Michigan, US
My surprise tea cup parcel came a fair few miles – from Deb in her Michigan farm house to my little cottage in Cornwall.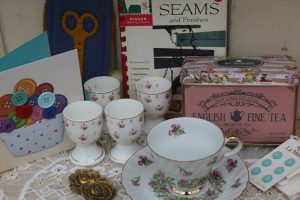 As well as my cute tea cup, Deb found some lovely old treasures for me, including an old Singer sewing booklet, doily, vintage buttons (some bought and some from her own stash), scissors holder, egg cups, a pretty tin of English tea…
Thanks so much Deb – I look forward to keeping in touch and hearing more about your lovely home and your restoration projects in it. I hope your picnic went well!
My parcel went overseas as well, to Silvia in Italy, who told me her parcel came from the UK too, from Adaline in Gainsborough. I have already 'met' Adaline as I received a lovely parcel from her in a past exchange! Her tea cup sits very nicely on my shelf and is one that comes out regularly when I like to have my first (and last!) cup of tea of each day outside on a sunny bench. Perfect.