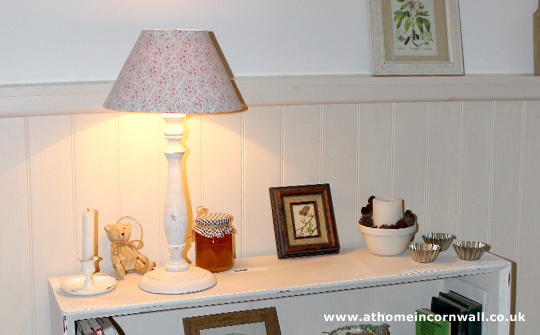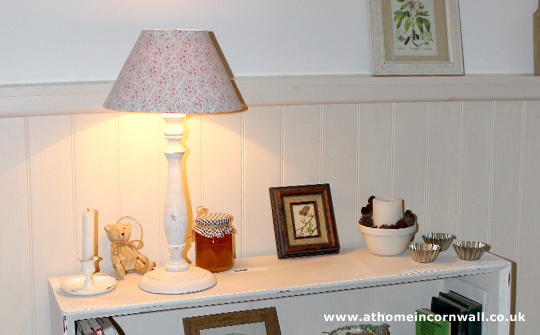 You know how sometimes you come across something which goes in virtually every room of your house? I have two of these shabby chic lamps, originally pine, which I swap from room to room around the cottage as the mood takes me. With such neutral colours, the shades can be changed with the seasons if necessary.
I washed, sanded, then painted with the undercoat. The first coat looked pretty patchy; the second gave a nice even base colour.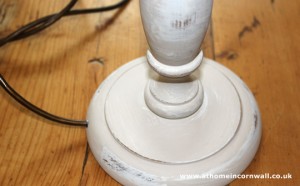 I applied 2 top coats, allowing more time than the manufacturer recommends. Previously, when I haven't allowed adequate time for the paint to harden properly, the paint dragged when I sanded it.
A  coat of wax, some 'buffing', and I was done.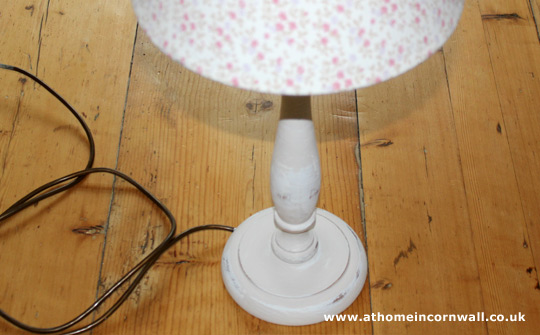 I used masking tape to protect parts which are against the wood that I don't want painted, like the metal fittings and even the end of the lead. A little fussy, but well-worth doing when you are applying several coats of paint.