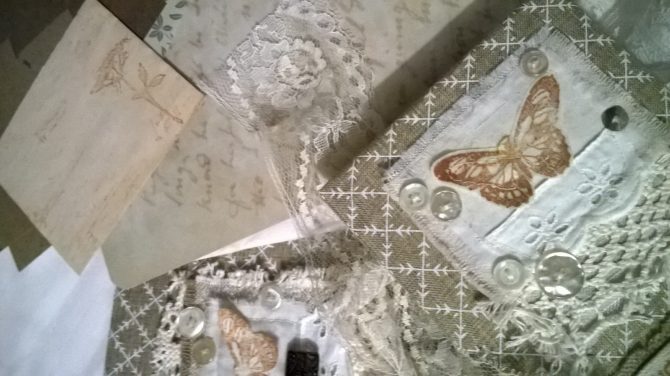 Tea stained papers… and hand made journals
As kids, haven't we all collected gorgeous stationery and paper that's so pretty that we could never use it? Like pretty soaps that never see water, there are so many pieces of paper that I could never spoil with my own scrappy writing or crumpled pieces of used wrapping that I could never throw.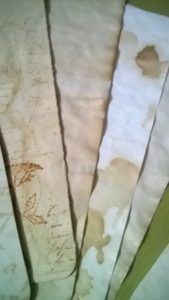 And now I've started collecting again – and not in a good way – in an obsessive, compulsive, hoarding fashion that I just can't shake.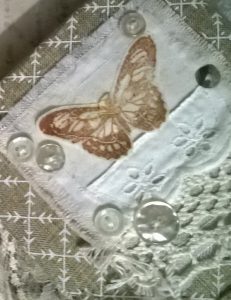 So, I've started on some handmade journals – vintage-style journals I guess they are. And I just can't stop. I am tea-dying card, wrapping, paper, string, fabric, doilies… To be fair, if you can spot anything in my cottage that isn't tea dyed, it just means I haven't gotten around to it yet – but the kettle is already on and it's only a matter of time…
Hopefully I'll pop some onto ETSY if I ever manage to complete one before I start the next.