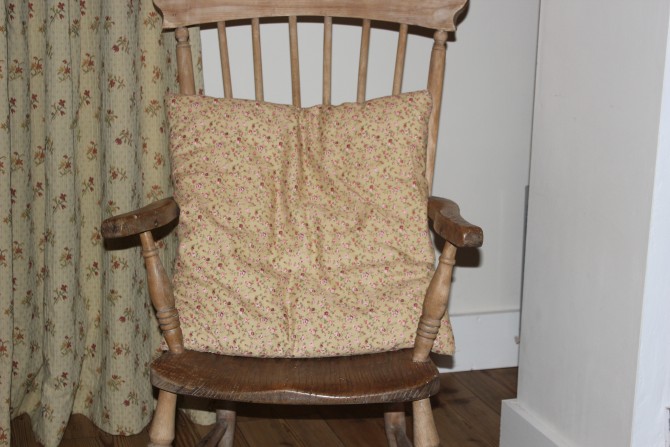 Ditsy Floral Home Made Cushion
I just couldn't resist this fabric. I fell for its ditsy floral print and natural colours and I just knew it wanted to come home with me. I haven't added a zip but if your cushion is paler in colour or is going to subject to frequent use, you may like to add a zip to enable you to wash it.
For your home made cushion you will need:
Fabric
Cushion pad
Thread, needle, scissors, etc.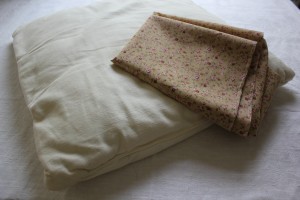 Measure and cut your fabric: 2 separate pieces, each 1cm larger than your pad all around. Because most cushions covers need to be a little smaller than their pads, this 1cm will give you your seam allowance.
Place the fabric pieces one on top of the other, right sides together. Pin and sew around three of the edges. Iron the seam of the open edge.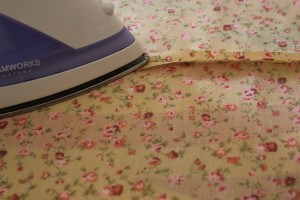 Turn the right way out, insert the cushion inner and pin the open edge together. Sew the open edge closed. If you are using a zip, pin and sew it in after ironing the opening.
And remember – make it easy on yourself! Find – or ideally re-use – a cushion pad you already have lying around and make the cover to fit. It can be so frustrating to make the cover first then waste time looking for the correct size inner.