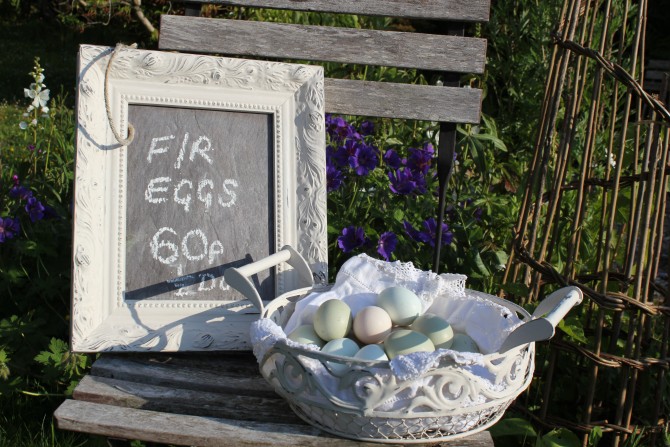 I have several of these around the cottage and they serve different uses. I like to use them as cutlery trays on the table (especially when it's warm enough to eat in the garden), to hold soaps and other toiletries, and also to hold jewellery in the bedroom. One, of course, is full of the little bits 'n' bobs around the kitchen that never have their own home, like keys, odd coins, etc.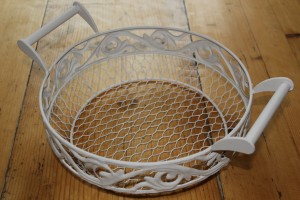 No original photo I'm afraid – it was similar to the one above but green, dirty and not the sort of thing you'd want in your kitchen!
Some cleaning, painting, waxing and buffing…! How easy was that?!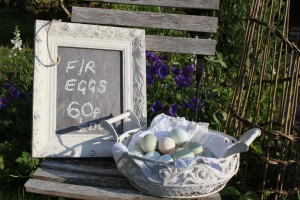 And also, gift baskets…
I also think these make great gift baskets, especially for home-made treats like chocolates, etc. when it's nice to have something to keep after the yummy contents are long-gone…