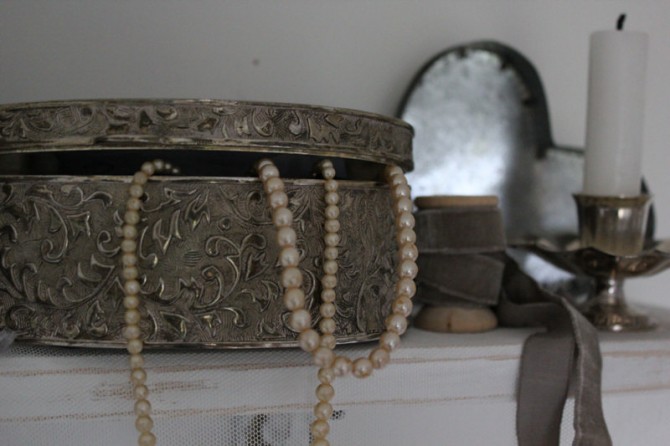 Our shabby chic cottage – shabby chic ideas for the home
"Brown paper packages tied up with string…" well, anyway – "these are a few of my favourite things…" (and yes, I do love string, don't you?!). These are just a few of my favourite things that share the cottage with us. Nothing expensive or particularly valuable – just bits and bobs that help to make the cottage "home". Our shabby chic cottage – shabby chic ideas for the home – your home.
We added a shelf in the bedroom recently – an simple plank, painted & sanded of course! A few candle sticks, old ribbon, bottles, silver boxes, pearls and other jewellery.
A jewellery box bought for me by my husband as a birthday pressie from Totnes. The top folds down to conceal the mirror inside with lots of drawers for lots of lovelies…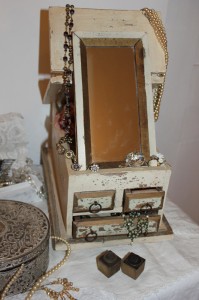 When I have no idea what to do with the lovely new ribbon on the market stall – but I just know it has to come home with me – I just pop it onto a wooden cotton reel (bottom left of star), put it somewhere I'll see it every day and admire it for a while…. The star is one of those Christmas decorations that's just too pretty to put away for the rest of the year… so I don't.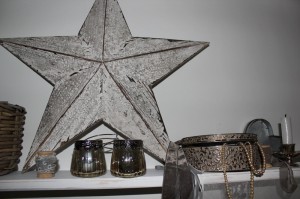 While I have as many buttons bursting out of drawers as you do, some are far too lovely to hide and glass jars like these dot themselves around the cottage, tempting me like scrummy little sweeties… and my collection of silver candle holders is growing too…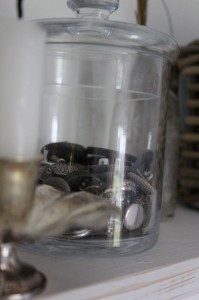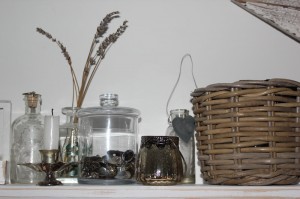 Behind every drawer front is a different pocket of gorgeousness from string to ribbons, buttons to findings and threads to bits of broken jewellery… yum!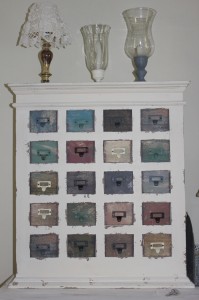 Even without nightlights, the glass twinkles and makes everyday feel like Christmas…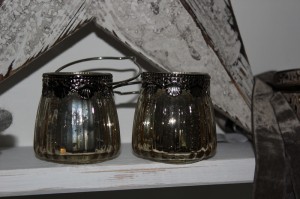 Some cute printing blocks…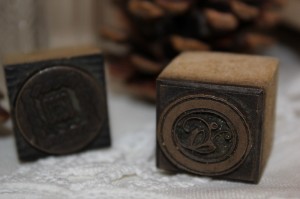 Goodies I received from family this Christmas… (lucky girl, I know!)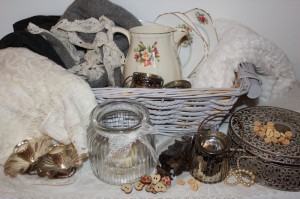 Ribbons and buttons from a local sale (I don;t know how anyone could bear to part with lovelies like these, I really don't. Includes old velvet ribbon (beautifully soft compared with modern ribbon), odds of lace taken off clothing, some broken jewellery and various metal and fabric buttons.
And this lace with velveteen ribbon on top; taken from some old clothing presumably.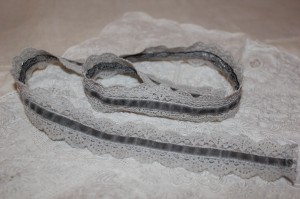 And if you've seen any of my Pinterest boards, you'll know I'm a little obsessed with eggs and birds:
This fabric was being sold in pieces – perfect for a cushion or a frame. I've taken the glass out so you can see the natural texture too.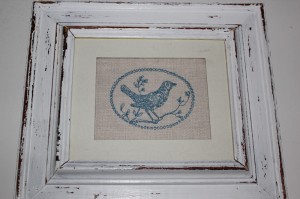 In the kitchen…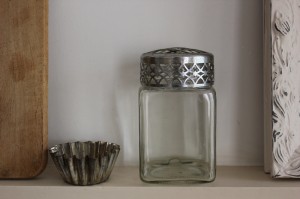 In desperate need of a clean….!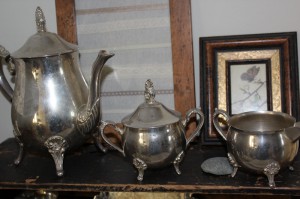 Some lovely old baking dishes (looking rusty but nice!)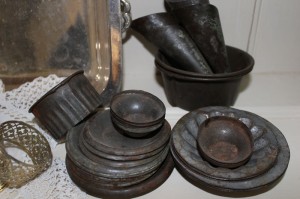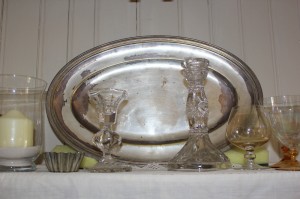 Meet our Ted – he's been with us for a while and I hope he will stay for a long time yet.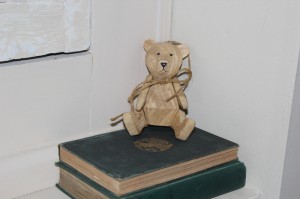 Plate stand made from an assortment of plates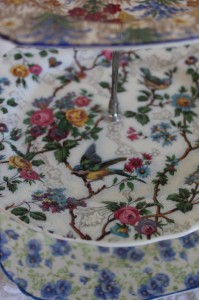 Odd plates and dishes: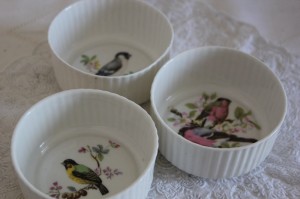 Egg tins: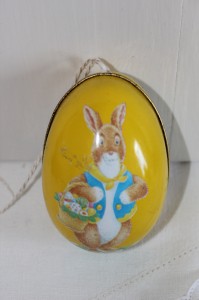 Maracas!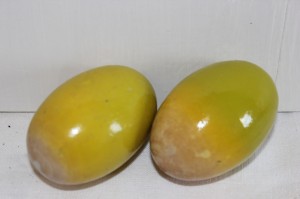 Plastic eggs with wool glued on top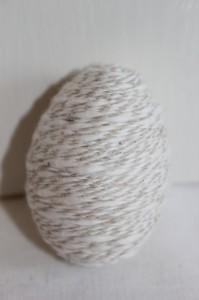 Hand painted I think – quite delicate and you can see the patch on the base where the eggs were blown. A real favourite of mine.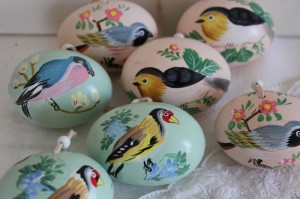 Quite faded now, but still a lovely little tin.
Some tiles dotted around the place…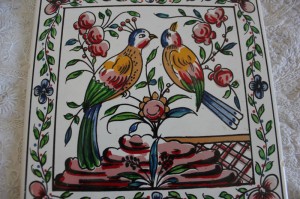 Postcards – some put into frames and some propped up as they are.
Only half a painted egg; broken some time ago but, since you can really only see one side at a time anyway …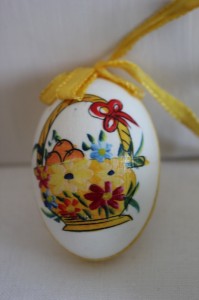 Another Postcard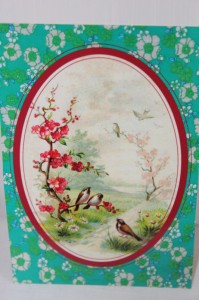 Some egg tins I've collected along the way
3 of my favourite books – great for dipping in and out of, reading just a couple of pages at a time. Well worth picking up if you see them around second-hand anywhere.
From the books: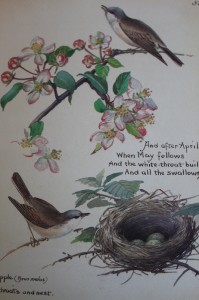 And a lovely bird feeder