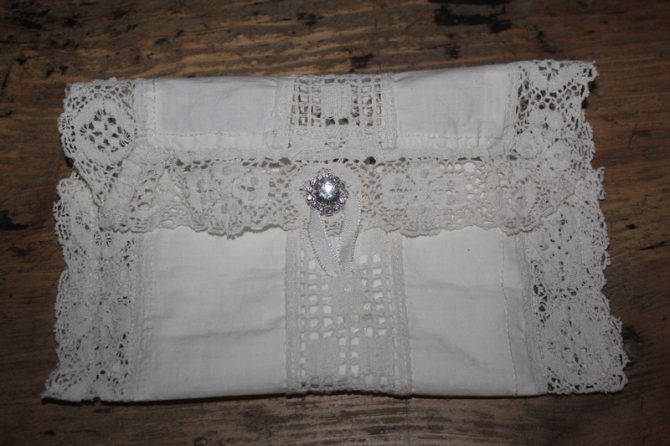 I've managed to complete a few bits and pieces this week, which is quite nice.
A few cases from some lovely doilies. Someone asked me if I had any more on Etsy, so I had the perfect excuse for buying more fabric and buttons. Thank you Celia!
I've also been pulling apart this old crochet top. It needed mending in a few places – which I was planning on doing (honestly!) but since the little crochet flowers were coming apart so easily, it seemed a shame not to help them on their way…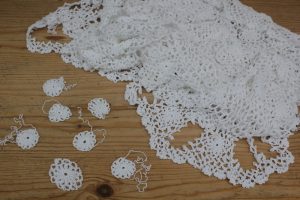 I've used a couple of the flowers on these, which I've started but not finished.
I'm not sure what they're going to be yet. Needle cases…? Covers for some little handmade books…?
Sampler books with fabric pages…? Photo albums…? Hmmm….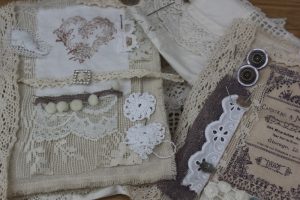 I've also bought a few more pieces of china – all cheap and cheerful. Very cheerful…!
And I couldn't very well leave this in the shop, could I? It asked to come home with me.
And I said Yes, yes you can my lovely…