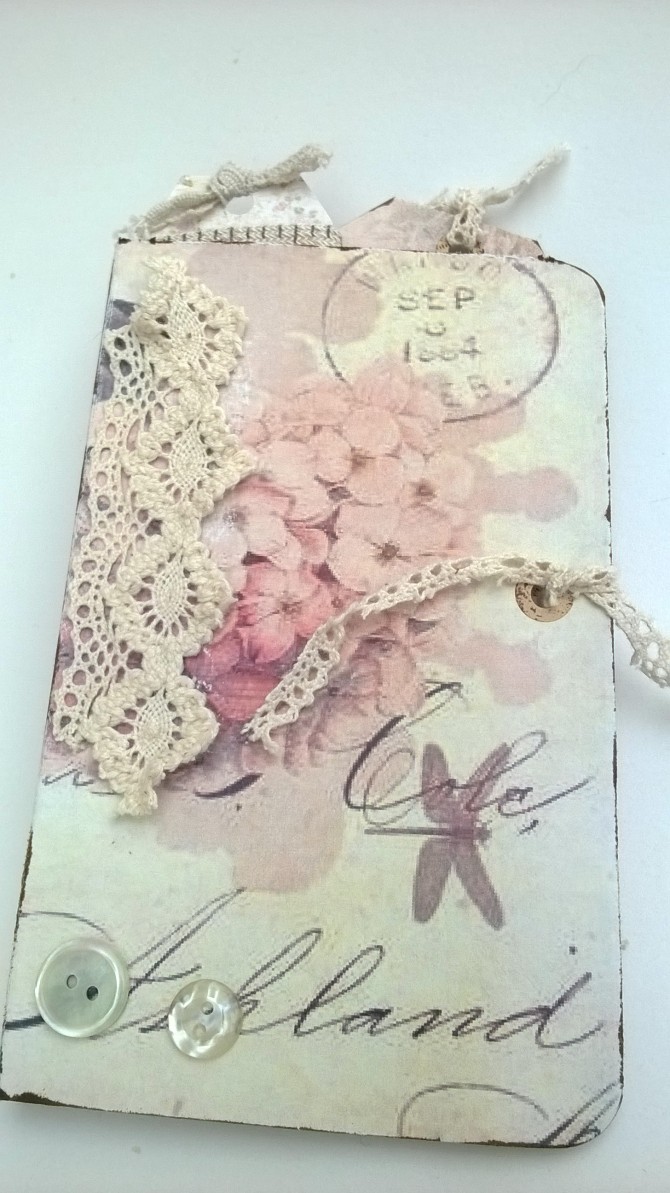 I've been making a few different cards again recently. It's been a while but I was struggling to find cards for a couple of family birthdays. Here's one I made from a piece of card, pretty papers, books pages, etc. And buttons, of course. Always buttons…
Don't you think, that if you choose the colours you like, it's almost impossible to go wrong?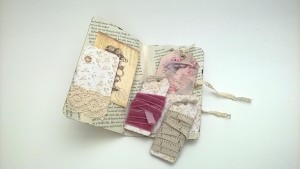 On this one, I made made a spine in the card itself to allow me to add a couple of small treats – some gorgeous rosie-pink velvet ribbon & other trim. The pink ribbon must be one of my favourite colours EVER! There's also a little paper envelope in one of the pockets with other goodies.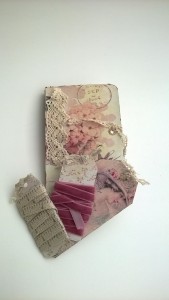 Every time I start playing with paper and glue I am reminded how ridiculously fun it is – and I think it's such a shame that we grow out of messy crafts like this. If I go to work the next day with a bit of glue still on my hands it's a sure sign of a fun evening beforehand because, invariably, I can't resist 'quickly' meddling with the glue and paper again in the morning when I really don't have the time to spare and I should be do other things instead…!
I've also been making some more of these hare cards – because each one is a little different, I don't know that I'll ever get bored making them, so I'm popping a few onto ETSY.
And some book covers, and some needlecases with pockets again.
I must be really into pockets at the minute!