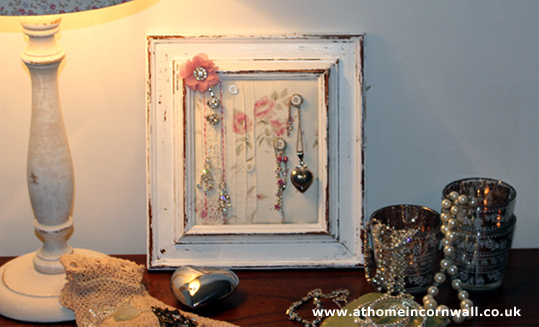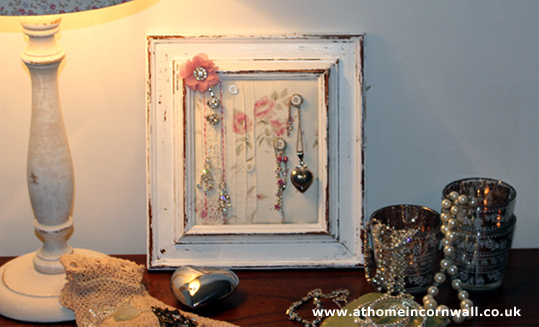 Is the board showing off the jewellery or the jewellery showing off the board?! I had been saving this fabric (a favourite shirt which I had torn – very sad about that!) for something special – with its floaty/romantic feel I think it looks great in the worn-look frame, propped up against a white wall.
In just a few steps…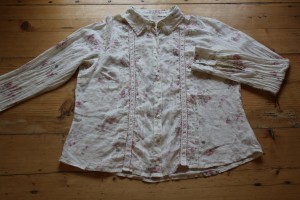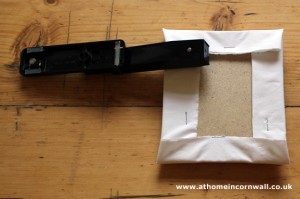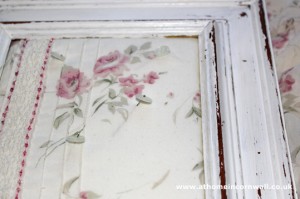 I'd also like to try a natural-coloured fabric.
I used this white (and completely unflattering!) top – being Broderie Anglaise it came complete with its own holes so I didn't even need to add buttons or hooks! Easy-peasy…