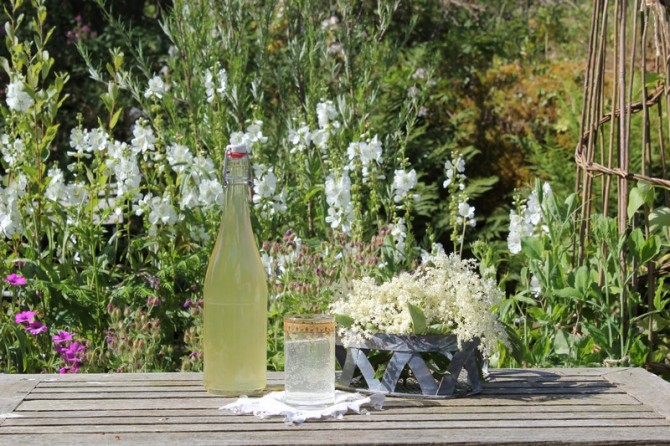 Best and Easiest Elderflower Cordial Recipe
Elderflower cordial recipe – a true taste of summer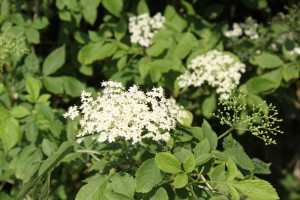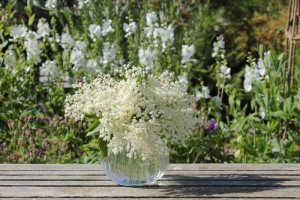 In May, you only have to walk past an elderflower tree in a lane or in the garden for the lovely scent to let you know that it's time to find as many empty bottles are you can and start filling them straight away! This year, it even inspired me to freeze some for the first time – I may try it warm on a chilli autumn evening as well and I recon this'll see us through until next May…
Since this drink has been around for such a long time (Roman times prior to the Victorians making it so popular) recipes are plentiful (some even recommend using a siphon) but, to me, the best are the quick, basic ones.
30/40 Elderflower heads – freshly opened before they start to turn brown
1k (2 ¼ lbs) sugar
1 1/2 litres (about 6 cups) water
4 lemons (grate the zest then slice the fruit)
55g (2oz) citric acid
You may also need:
Fine baking sieve (or coffee filters or muslin – what do you already have in your cupboards?)
Funnel
Storage bottles – posh glass ones for now and plastic ones for the freezer
Milton tablets (optional – see below)
1 Camden tablet per gallon of cordial (optional not essential – see below)
Boil your water in the kettle then pour into the largest saucepan you have (the bigger the better as far as I'm concerned). Dissolve the sugar into it then allow to cool a little.
I can make the kitchen look like a bomb has hit it even with the simplest of recipes (ask my husband!), so I prefer to prepare the solution to this stage then head out into the garden – with the longest loppers I can find (preferably with my husband attached to them whilst I "direct" him) – to gather the flowers.
To the cool-ish solution, stir in the lemon slices and zest, the citric acid then your flowers, checking they are bug-free (just shake them off if you find any, although I only found 1 measly little thing in my whole batch). Stir again (dunking the flowers into the liquid as you want as much flavour to infuse as possible) before covering the pan and leaving to stand for 24 – 48 hours. During this time, sterilise a soup ladle, sieve, funnel, bottles & tops (see below) following the instructions on the Milton packet.
Use your sterile ladle to pour some cordial into a cup, dilute with water & taste. Is it how you and your family like it? If not, you can adjust with a little more lemon or even add a little more sugar dissolved in hot water. Now use the sieve and funnel to fill your sterilised bottles. Fill the glass ones to the top but leave a little room in the top of the plastic ones if you're freezing them to allow for expansion. If not freezing them, keep the bottles in a dark cool place and then make sure they're kept in the fridge once opened. Add Camden tablet(s) if you'd like to prolong the drink's life – although it doesn't hang around that long in our house…
Dilute to taste in the usual way with still water or, ideally, sparkling water. Add some raspberries to your glass for a really summery-looking drink. And maybe a sprig of mint?
Sterilising:
You can sterilise your bottles in whichever way is easiest for you, using the oven, dishwasher or sterilising solution. Because I used both glass and plastic bottles this year, I sterilised them all, including the plastic and swing-top lids, the sieve, funnel and ladle in a bowl using Milton tablets. I also found using a sieve much easier than trying to keep the muslin taught and the palaver that goes with it.
Due to my over-enthusiasm but lack of cool storage space last year, I thought I'd try freezing some this time around. Anyone else may have looked online for tips on this but, being me, I didn't think of that until after I had finished mine. So I was glad to see that others have already, successfully, frozen theirs. I guess the bottle may need a shake when thawed but, to me, this is preferable to using the Camden tablets. It's up to you though, depending on your space. Great for taking on a hot picnic, of course, as a small frozen bottle will act as a cool block on the way but not take long to defrost when left in the sun.
Other uses:
In my Mum's house, the children love the undiluted syrup drizzled over ice cream
We like to use it in fruit salad (another one that started in her house I think…)
Ice lollies – when you're making them at home it's nice to vary from the usual flavours. Try the diluted cordial on its own as lollies, or blend (diluted) with some raspberries first. Fantastic colour as long as you're not wearing white..,.
I'm going to try using it in/on lemon drizzle cake. A bit of a tall order as Lemon Drizzle is my husband's favourite of favourites. I'll let you know how I get on…
I'm also going to try this: Elderflower Mojito – http://www.thewi.org.uk/what-we-do/recipes/drinks/elderflower-mojito
Linked with: Tatertots & Jello)