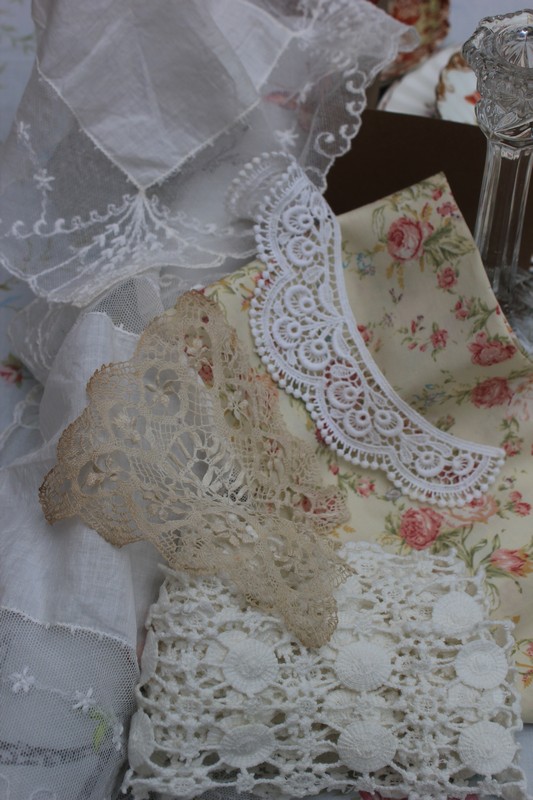 Vintage Fair finds – take a look!
A few weekends ago, I spent an indulgent Saturday at a local vintage fair where I found this lovely enamel soap dish. It will go in the kitchen when we change things around in there a little bit. But before we can do that, we need to move the big shelves into my sewing cupboard (or "sewing room" as it's called by people close by me who don't appreciate how many pairs of scissors or chests of drawers any sewer needs…) and, before that, we need to move the light fitting and… you get the picture. For now, I can just appreciate owning this lovely little thing.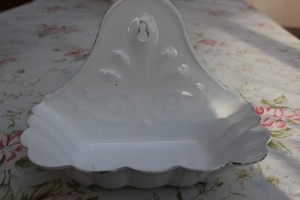 And isn't this cream jug just lovely? Will probably see more flowers than cream, but that's fine by me…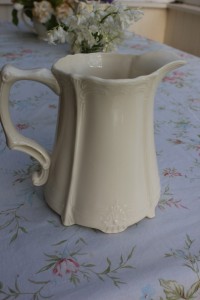 And my little collection of plates, hankies, glass candlesticks, fabric, lace collar and odd pieces of lace. What more could a girl ask for?