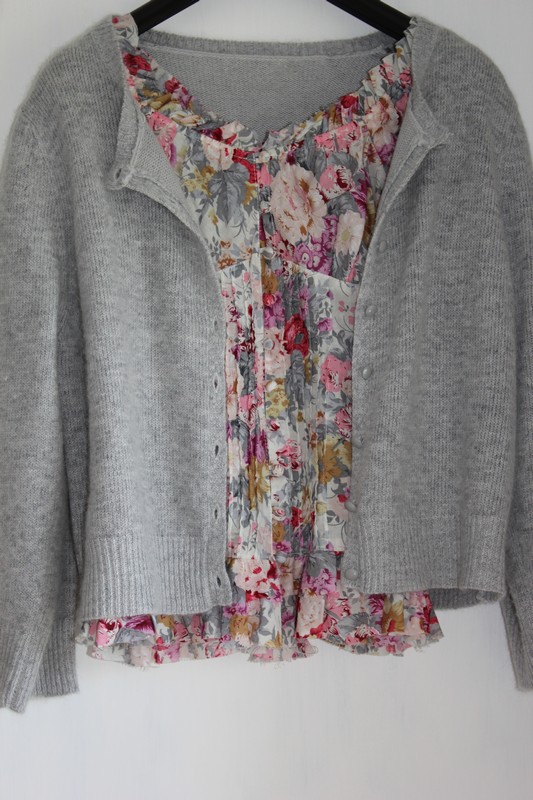 Upcycled top into 2-in-1 top – 'sew' easy (sorry!)
How many "tops-that-never-did-fit-properly" are in your wardrobe? Honestly…? This was one of mine and it came to the rescue the other day when I did a very small and quick upcycle on a charity shop coat.
Of course, now that I had chopped into it for my coat, it had a gaping whole in the back panel. But the pretty front was still intact and that was all I needed. So, I literally cut the top open just to the back of each side seam and attached the front piece (well, two pieces really as it is buttoned all the way down the front) to this cardi at the side seams. Because the top has a fair bit of detailing all over it, it looks like I have done so much more than I really have – ideal! I will have to wash the whole thing carefully and possibly iron it a little while still damp, but at least it's wearable again for once!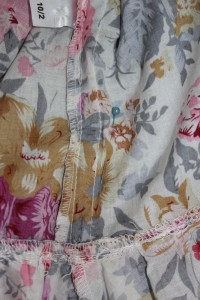 And here it is; my "upcycled top into 2-in-1 top"! Much more casual and more wearable than the original.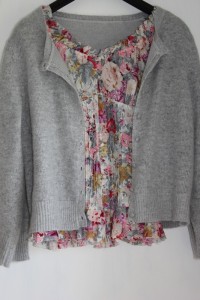 What have you upcycled recently?